Alerte Zéro : Capitale-Nationale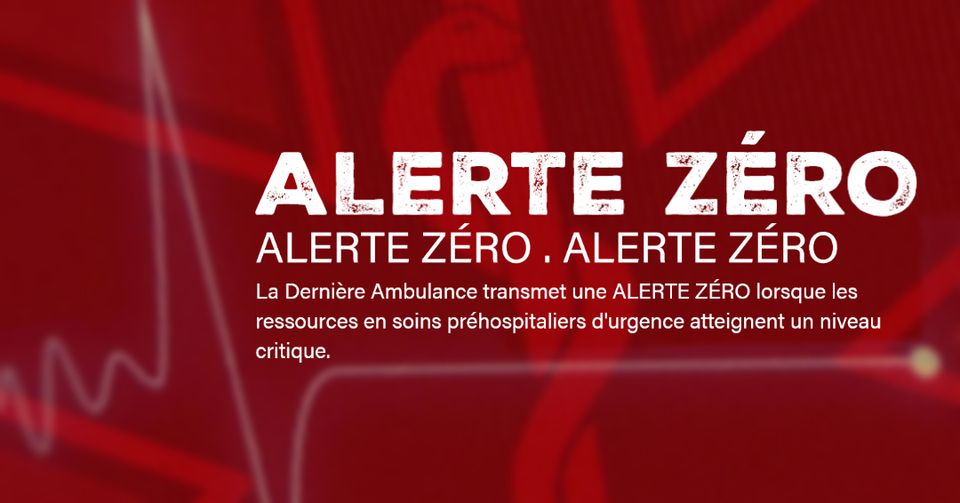 (2023-09-23)

Les paramédics et les répartiteurs médicaux d'urgence desservant la région de la Capitale-Nationale travaillent à pleine capacité. Plusieurs appels ont entraîné des délais de réponse prolongés en raison de l'attente pour être affectés aux ambulances disponibles.

Paramedics and emergency medical dispatchers serving the Capitale-Nationale region are working at max capacity. Several calls have been held for assignment to available ambulances.