Alerte Zéro : Québec Metro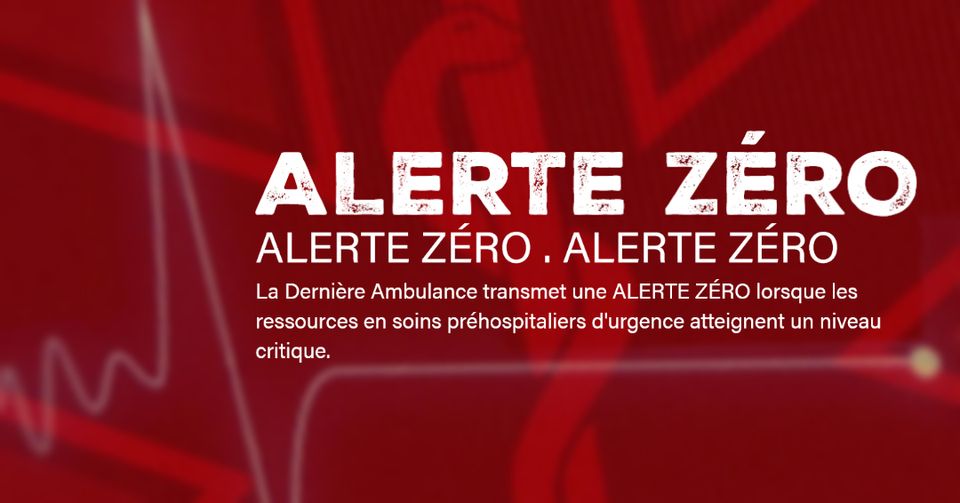 (02-10-2023)

La soirée d'hier a été particulièrement difficile dans la zone d'intervention du métro de Québec. À un moment donné, plus de 20 appels étaient en attente pour être affectés à une ambulance disponible, dont plusieurs appels d'urgence. C'est un thème récurrent dans la région métropolitaine de Québec. On se demande combien de temps le statu quo peut être maintenu avant que quelqu'un ne le qualifie de ce qu'il est : une crise.

--

Yesterday evening was particularly difficult in the Quebec City Metro response zone. At one point there were more than 20 calls holding for assigment to an available ambulance – including several emergency calls. This has been a recurrent theme in Quebec Metro. Questions are being asked how long the status quo can be maintained before someone labels it for what it is - a crisis.