Alerte Zéro : Québec - la région métropolitaine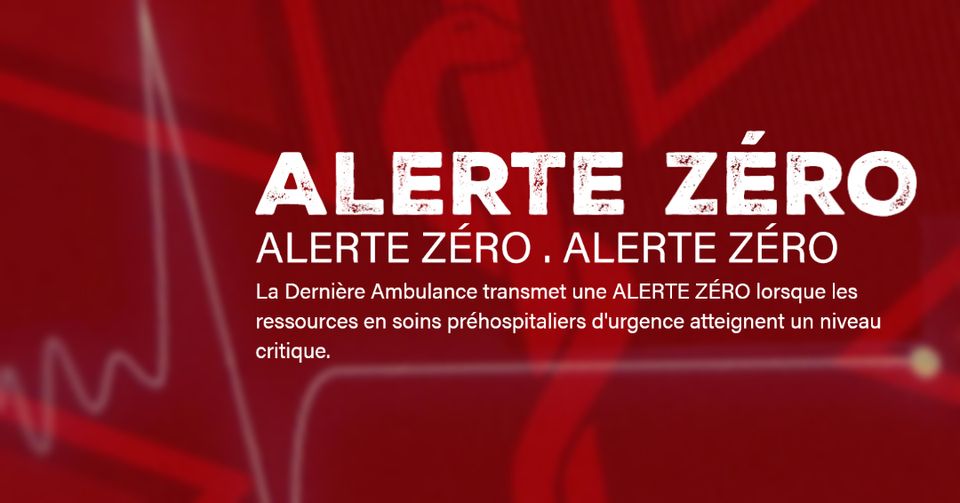 ALERTE ZÉRO :

(17-10-2023) 18H30

Les paramédics et les répartiteurs médicaux d'urgence desservant la région métropolitaine de Québec travaillaient à pleine capacité. Plusieurs appels d'urgence étaient en attente pour être affectés à une ambulance disponible et les quarts de jour se prolongeaient bien au-delà de leurs heures de fin de quart.

Paramedics and emergency medical dispatchers serving the Quebec City metropolitan region were working at max capacity. Several emergency calls were holding for assignment to an available ambulance and day shifts were extending well beyond their end of shift times.