Alerte Zéro : Vaudreuil-Dorion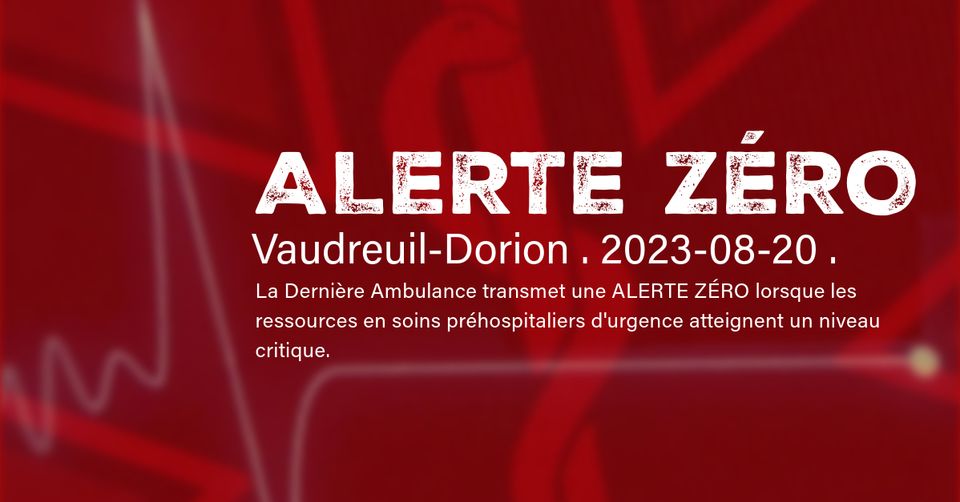 (2023-08-20)

Une nuit éprouvante pour les paramédics de la Montérégie Ouest hier soir. Fort volume d'appels. À un moment donné, une ambulance de Longueuil a été affectée à un appel dans la zone d'intervention de Vaudreuil-Dorion pour une Priorité 1 qui a été reclassée en Priorité 0. C'est une longue trajectoire pour une urgence critique.

A challenging night for the paramedics in Monteregie Ouest last night. High volume of calls. At one point, an ambulance from Longueuil was assigned to a call in the Vaudreuil-Dorion response zone for a Priority 1 which was upgraded to a Priority 0. That's a long trajectory for a critical emergency.  
Priorité 0 = Haut risque d'arrêt cardio-respiratoire/ High risk of cardio-respiratory arrest