Délai de réponse : Granby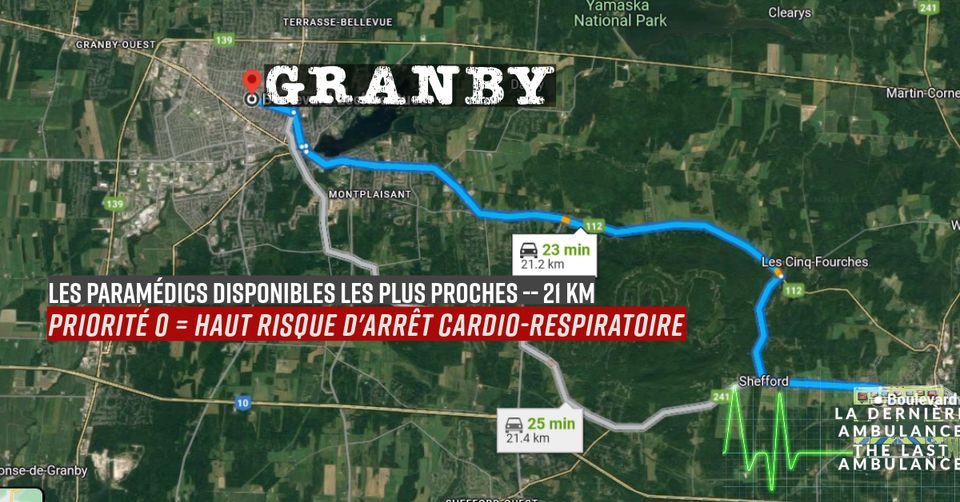 (2023-09-12)
Ce matin, un appel a été fait au 9-1-1 en provenance de la Ville de Granby. Les répartiteurs médicaux d'urgence ont trié le patient comme une urgence de priorité 0. Priorité 0 = Risque élevé d'arrêt cardio-respiratoire.
Les paramédics disponibles les plus proches ont été affectés à l'appel. Ils ont répondu depuis Waterloo, à 21 km. Chaque instant compte.
--
This morning, a call was made to 9-1-1 from the City of Granby. Emergency medical dispatchers triaged the patient as a Priority 0 emergency. Priority 0 = High risk of cardio-respiratory arrest.
The closest available paramedics were assigned to the call. They responded from Waterloo - 21 km away. Every single moment counts.