Yet Another Preventable Tragedy in Montreal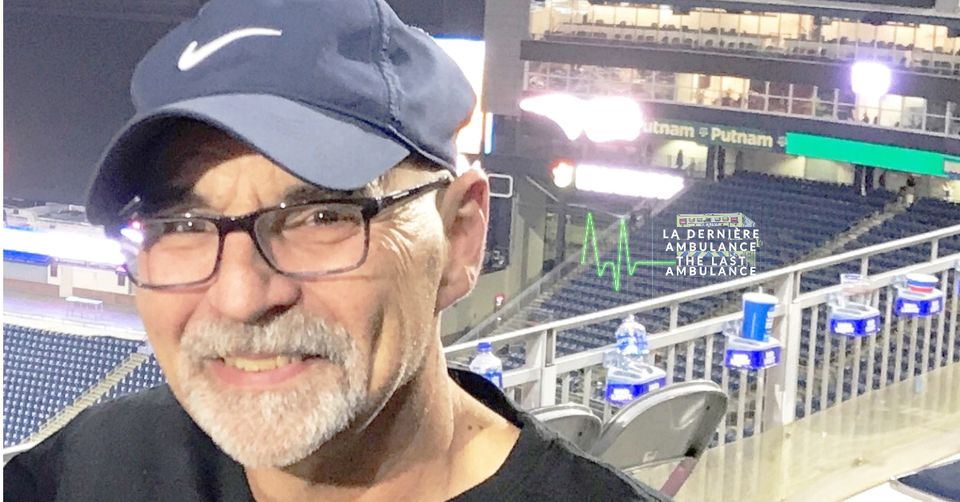 Yet another preventable tragedy in Montreal by Hal Newman for The Last Ambulance / La Dernière Ambulance
2022-07-22
Intro:The following story is heartbreaking, and it is unacceptable, however it shouldn't come as a surprise to even the most casual observer of the emergency prehospital care system in Québec. The prehospital care system is failing the people it serves. It is also failing the people who continue to try to keep it going. Critical shortages of paramedics, emergency medical dispatchers and support staff are affecting every level of the system.
The warnings have been made repeatedly. The red flags have been waving. The Last Ambulance / La Dernière Ambulance has posted continuously about the inherent risks of running a system and the exhausted personnel who staff it to the ground.
---
"My dad was a kind man. The kind of man that would do his best to help others, especially when it came to handy-man related tasks. My father turned 65 years old this past April and decided to retire from his job at Home Depot.
"He was beloved by his colleagues; he was always winning employee of the month and would always pick up extra shifts to help others.
"He lived in Lasalle by the water and enjoyed going on walks. His favorite activity was playing golf, he loved going to new courses and working on his game.
"He also loved the Rolling Stones. I had the pleasure of surprising him with tickets to see the Stones back in 2019 in Boston (when they were all still alive!) and it was a great roadtrip that we got to share together."
---
At 5.21 am on May 14, 2022, Stephanie's father called 9-1-1 and asked for an ambulance. He explained that he has been having headaches because he fell face-first recently, that he isn't feeling well and can't get out of bed. He says he's not bleeding but isn't feeling well. The person who answered the call tells him there are delays of up to 7 hours and that he will need to wait.
At 5.34 am on May 14, 2022, Stephanie's father called 9-1-1 to say he wants to 'cancel' his call and he will just rest since he doesn't want to wait 7 hours.
At 7.51 am on May 14, 2022, there is another call to 9-1-1 of 4 minutes duration indicated on Stephanie's father's phone. This is followed by an incoming call of 10 minutes at 7.58 am from a 'No Caller ID'.
Update: Urgences-santé provided the following information to Stephanie about that call: "The incoming call you've identified is most probably the nurse of Info-Santé Laval calling back. Please note that Info-Santé Laval is mandated to do the secondary evaluation in cases such as your father's. We do not have any recording of this call. To obtain it, you must address a request to CISSS Laval."
At 4.14 pm on May 14, 2022, a call from Urgences-santé was placed to Stephanie's father's phone. He doesn't answer. A voicemail was left, and the person says she is calling in regard to his call for an ambulance at 8.00 am (likely referring to the third call he made at 7.51 am) and says unfortunately they are still responding to an enormous amount of calls and that they cannot respond to the request. She says she is calling to re-evaluate his condition and asks that he calls 9-1-1 back as soon as possible. She ends by saying they have not forgotten about him or his request to send an ambulance but that they still have large delays.
At 4.50 pm on May 14, 2022, some 11 hours 29 minutes after Stephanie's father's initial call for help to 9-1-1, Urgences-santé paramedics arrive on-scene. They ask his landlord for the keys after he doesn't answer the door and then are heard repeatedly saying, "Monsieur" until they realized Stephanie's father was dead.
"I got a call around 5:30pm from an ambulance technician that my father had passed away in his bed. I was in shock. I got several calls back from the ambulance tech throughout the evening asking me questions about organ donations, where they could find his Medicare card, asking me about known health problems etc.
"I was then told there would be an investigation because the ambulance tech himself told me that it never happens that they code someone a low-level emergency and when they show up, the person is dead. There was no cause of death announced. I still don't know what happened. The coroner told me I would need to wait 6 months up to a year for a cause of death. I had to wait over a week and a half for the coroner to release his body for the funeral for the autopsy that was ordered by the police.
"I had no say in anything with no contact information. I had to do my own research beyond what the funeral home was doing for me because they didn't know how to help. I was calling the coroner's office; I was reaching out to contacts at Urgence Sante through doing Google searches."
Stephanie told me she was initially hesitant about sharing her story publicly. Then she saw the story of the 91-year-old woman who died on her balcony while waiting for paramedics and she thought that if by sharing her father's story she could help prevent this from happening to another family, it would be important.  
"Growing up my dad was my best friend. We did everything together. Whether it was spending time at our family's chalet, building snowmen in the winter, going to see the fireworks at the old port, he took me everywhere around the city. We had our challenges throughout his lifetime and spent a few years apart... but I was hoping that we would be able to reconnect even more now that he was retired and living alone. I told him to rely on me and that I would help him."
---
There are many questions to ask in the wake of yet another tragedy.
What was the staffing level in the Communications Centre when those first calls to 9-1-1 were placed by Stephanie's father? What was the workload of the emergency medical dispatchers? How many calls were already holding when Stephanie's father called for help? Why was the only attempt to re-evaluate the call made more than 8 hours after his third call to 9-1-1? How many management staff were on the road trying to alleviate the backlog of calls holding for assignment? Why doesn't Urgences-santé have more paramedics on the road to evaluate lower priority calls?
Why did it take so long for Urgences-santé to finally get back in touch with Stephanie after she made repeated attempts to understand what happened in her father's final hours?  
---
Postscript: At 6.54 am on May 14, 2022, I posted to The Last Ambulance / La Dernière Ambulance. "Urgences-santé was missing 51 paramedics on the overnight… At 03H40 this morning, there were only 25 ambulances in service in Montreal and Laval. There were 57 calls waiting to be assigned to an available ambulance. The hold delay on 11 Priority 3 calls had increased to 1H 30min, while 6 Priority 4 calls were still waiting for assignment - hold delay of 4H 35min. And 11 Priority 7 calls had a hold time of nearly 13H."