Alerte Zéro : Capitale-Nationale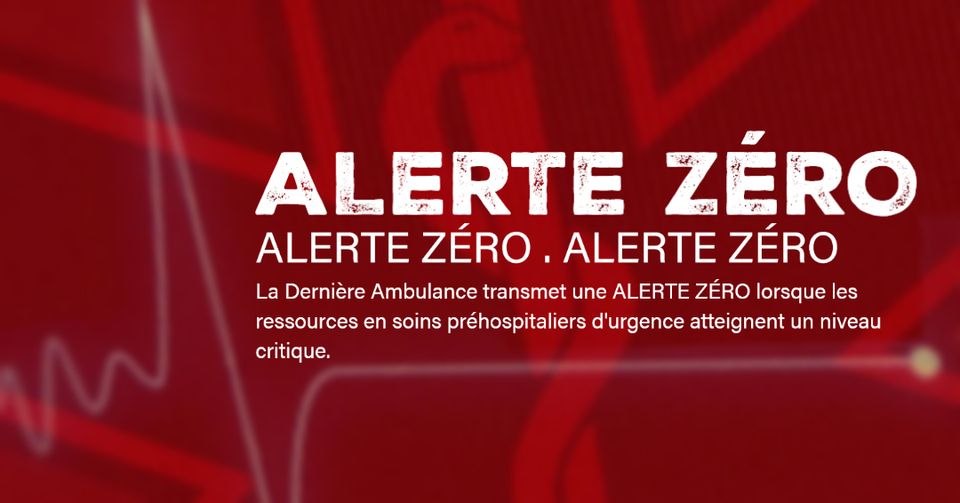 (2023-09-29)

Plus tôt cet après-midi, les paramédics et les répartiteurs médicaux d'urgence desservant la région de la Capitale-Nationale travaillaient à pleine capacité. Plusieurs appels d'urgence étaient en attente d'affectation et les délais d'intervention des ambulances étaient prolongés.

Earlier this afternoon, paramedics and emergency medical dispatchers serving the Capitale-Nationale region were working at max capacity. Several emergency calls were holding for assignment and there were extended delays for ambulance response.