Alerte Zéro : Montréal & Laval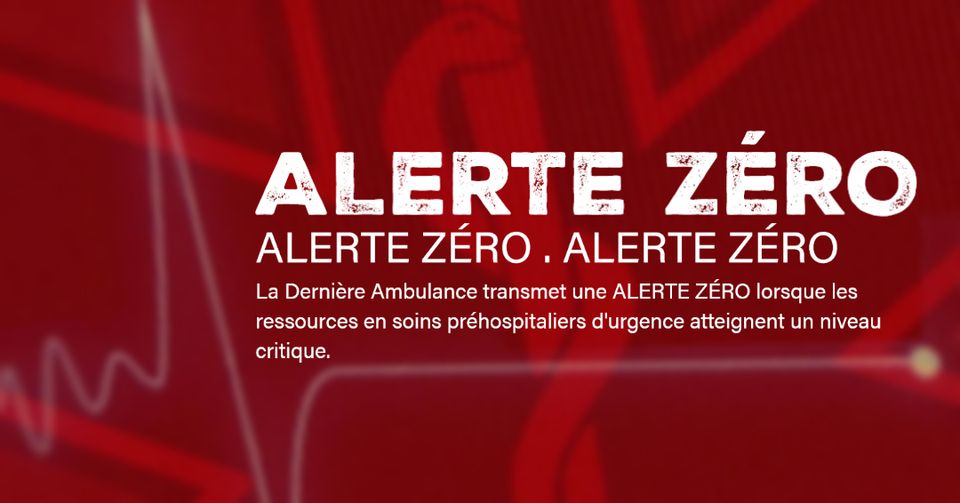 (04-10-2023) 17H45

Les paramédics et les répartiteurs médicaux d'urgence desservant Montréal et Laval travaillent à pleine capacité. Au moins 25 d'appels en attente pour affectation à une ambulance disponible. Plan d'urgence niveau 1 activé. 77 appels reçu via le 9-1-1 au cours des 60 dernières minutes.
Paramedics and emergency medical dispatchers serving Montreal and Laval are working at max capacity. At least 25 calls holding for assignment to an available ambulance. Emergency Plan Level 1 activated. 77 calls received via 9-1-1 in the last 60 minutes.