Alerte Zéro : Montréal & Laval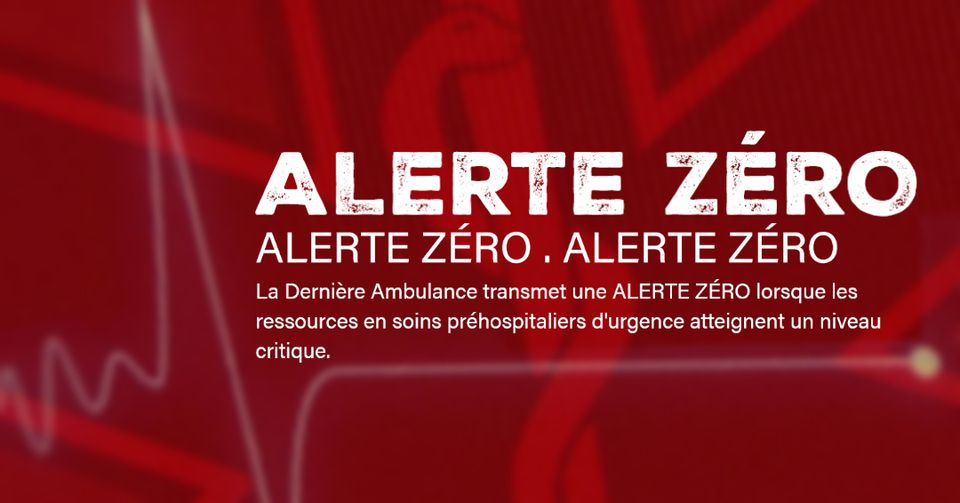 (16-11-2023) ALERTE ZÉRO - MONTRÉAL & LAVAL

À 14H30, les paramédics et les répartiteurs médicaux d'urgence desservant Montréal et Laval travaillent à pleine capacité. Au moins 35 appels sont en attente pour être affectés aux ambulances disponibles. Le plan d'urgence niveau 2 (MAP 2) a été activé. 66 appels reçus via le 9-1-1 au cours des 60 dernières minutes.

--

At 14H30 Paramedics and emergency medical dispatchers serving Montréal and Laval are working at max capacity. At least 35 calls are holding for assignment to available ambulances. Emergency Plan Level 2 (MAP 2) has been activated. 66 calls received via 9-1-1 in the last 60 minutes.