Alerte Zéro : Montréal & Laval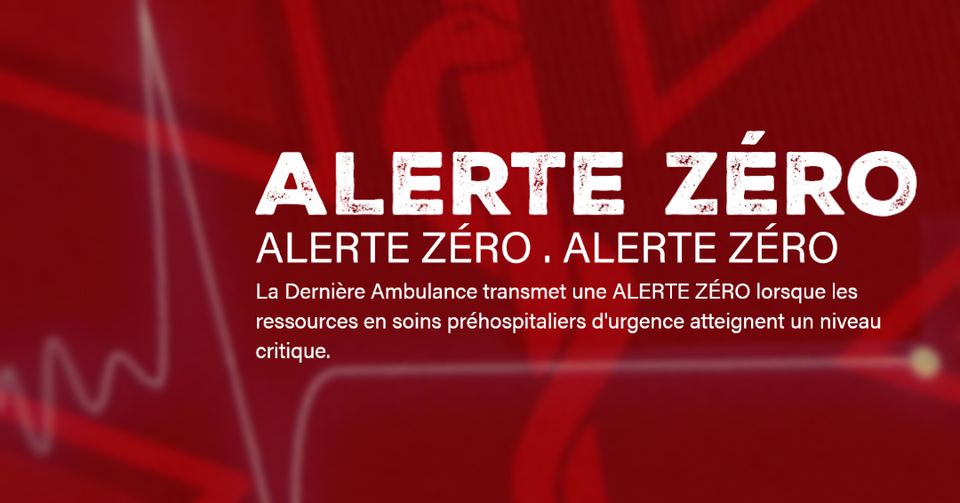 (2023-09-07 16H15) Montréal / Laval

Les paramédics et les répartiteurs médicaux d'urgence desservant Montréal et Laval travaillent à pleine capacité. Le plan d'urgence niveau 1 a été déployé. Il y a au moins 30 appels en attente pour être affectés à une ambulance disponible. Il y a eu 60 appels reçus via le 9-1-1 au cours des 60 dernières minutes.

Paramedics and emergency medical dispatchers serving Montreal and Laval are working at max capacity. Emergency Plan Level 1 has been deployed. There are at least 30 calls holding for assignment to an available ambulance. There have been 60 calls received via 9-1-1 in the last 60 minutes.