Alerte Zéro : Québec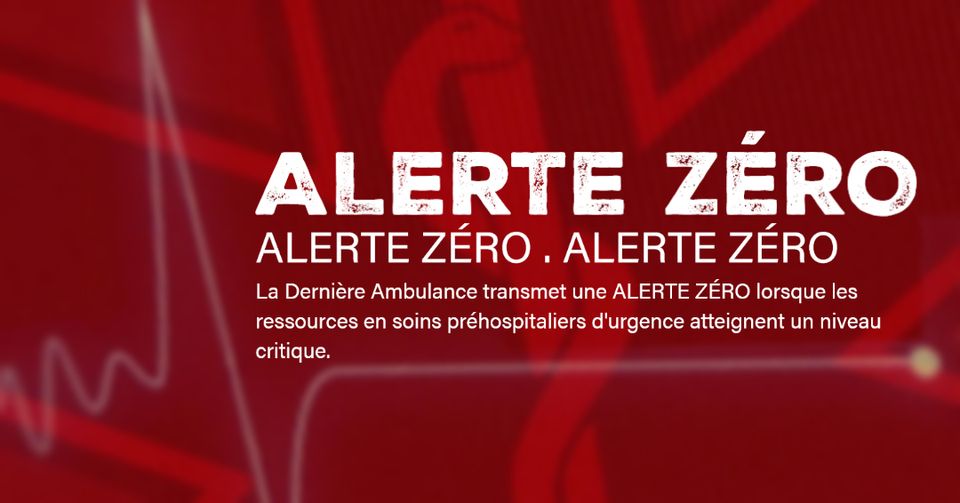 (06-10-2023)

Encore une fois aujourd'hui, alors que toutes les urgences majeures de la région de Québec fonctionnent au-delà de 100 % d'occupation, les paramédics et les répartiteurs médicaux d'urgence de la zone d'intervention travaillent au maximum de leur capacité. Les paramédics qui travaillaient de nuit ont dû être relevés aux urgences par leurs homologues de jour afin de pouvoir rentrer chez eux. Et malheureusement, les patients ont dû attendre des heures sur des civières d'ambulance avant d'être transférés vers un lit disponible. Encore une fois, c'est une situation d'Alerte Zéro.

Once again today, with all the major ERs in the Québec City region operating beyond 100% occupancy, paramedics and emergency medical dispatchers in the response zone are working at max capacity. Paramedics who worked the night shift had to be relieved in the ER by their dayshift counterparts so they could get home. And sadly, patients were left waiting on ambulance stretchers for hours waiting to be transferred to an available bed. Yet again, it's an Alerte Zéro situation.