Alerte Zéro : Québec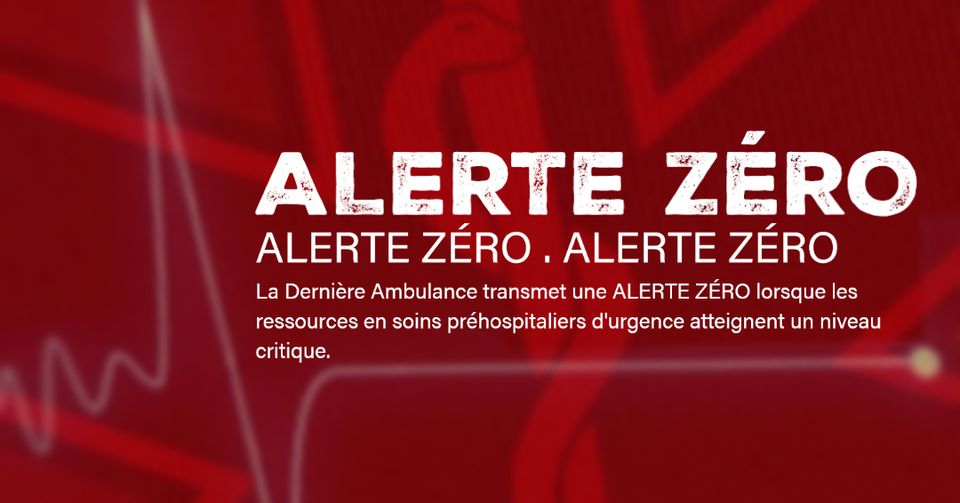 (01-11-2023) ALERTE ZÉRO

À 10h30, les paramédics et les répartiteurs médicaux d'urgence desservant la zone d'intervention métropolitaine de Québec travaillent à pleine capacité. Plusieurs appels d'urgence sont en attente pour être affectés aux ambulances disponibles et les pauses pour les repas ou pour se ressourcer sont annulées.

At 10H30 Paramedics and emergency medical dispatchers serving the Quebec City metropolitan response zone are working at max capacity. Several emergency calls are holding for assignment to available ambulances and pauses for meals or to recharge are being cancelled.