Archives : 6 mars 2022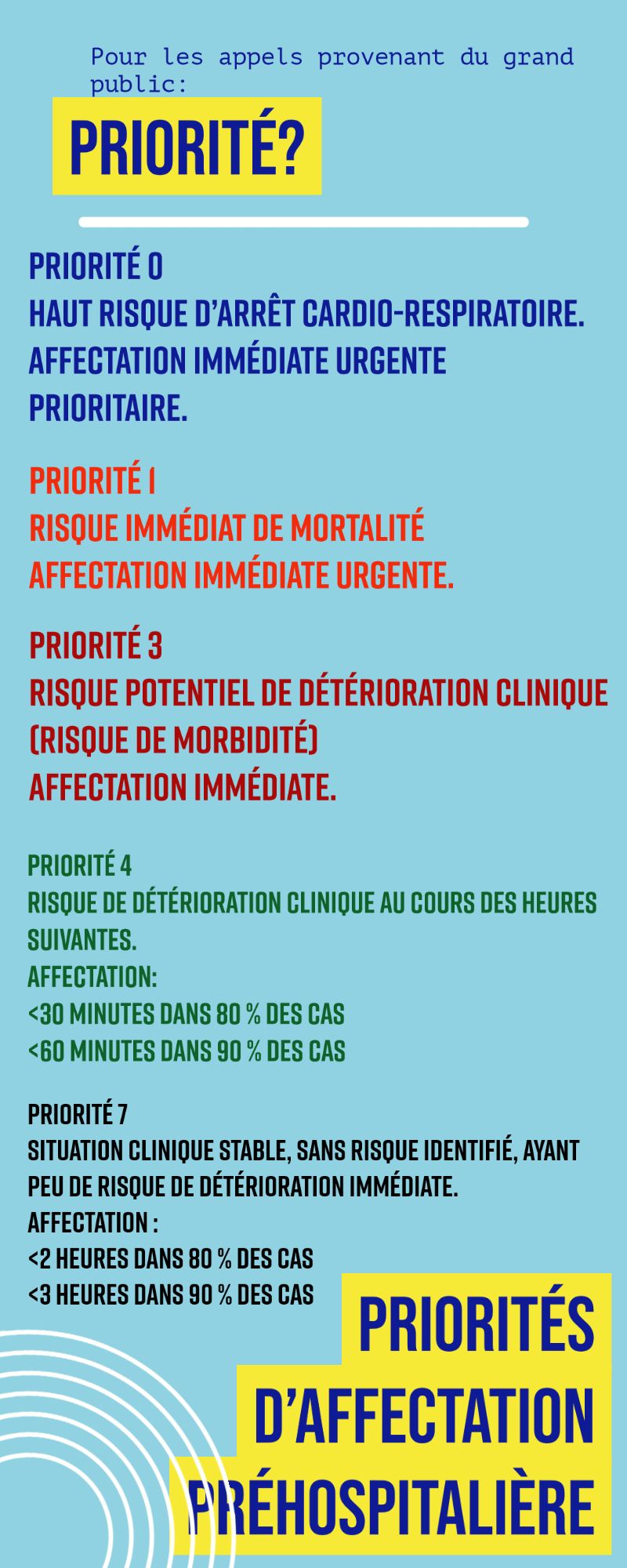 J'ai eu beaucoup de questions sur ce que je veux dire lorsque je parle d'appels de moindre priorité mis en attente lorsqu'il y a pénurie d'ambulances. J'ai donc préparé ces guides en me basant sur les protocoles opérationnels du MSSS pour les priorités préhospitalières.I've had a lot of questions about what I mean when I refer to lower priority calls being placed on hold when there are ambulance shortages. So I prepared these guides based on the MSSS operational protocols for prehospital priorities.Nous avons maintenant un cadre de référence commun - ce sont les directives d'affectation du MSSS. Nous savons tous les jours à travers le Québec qu'en raison de la pénurie continue des paramédics & ambulances, ces directives ne sont pas correctement appliquées. La sensibilisation est essentielle - si les gens ne savent pas comment les ambulances sont censées être affectées, ils ne savent pas à quel point le système est devenu dysfonctionnel.
Now we have a shared frame of reference - these are the assignment guidelines from the MSSS. We know every day across Québec, due to ongoing paramedic/ambulance shortages these guidelines are not being properly applied. Awareness is key - if people are not aware of how ambulances are supposed to be assigned they are not aware of just how dysfunctional the system has become.