Critical Response Delay : Grenville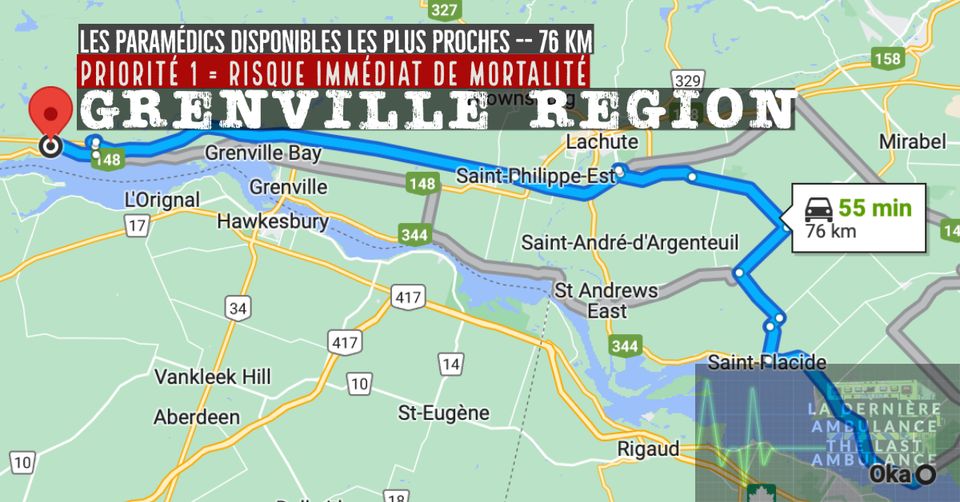 Ce soir, un appel a été fait au 9-1-1 de la région de Grenville. Les répartiteurs médicaux d'urgence ont trié l'appel comme une urgence de priorité 1. Priorité 1 = Risque immédiat de mortalité. Les paramédics disponibles les plus proches ont été affectés à l'appel. Ils sont partis d'Oka - à 76 km. Il leur a fallu 55 minutes avant d'arriver enfin sur les lieux. Chaque instant compte.
This evening, a call was made to 9-1-1 from the Grenville area. Emergency Medical dispatchers triaged the call as a Priority 1 emergency. Priority 1 = Immediate risk of mortality. The closest available paramedics were assigned to the call. They left from Oka - 76 km away. It took them 55 minutes before they finally arrived on-scene. Every moment counts.