Alerte ZÉRO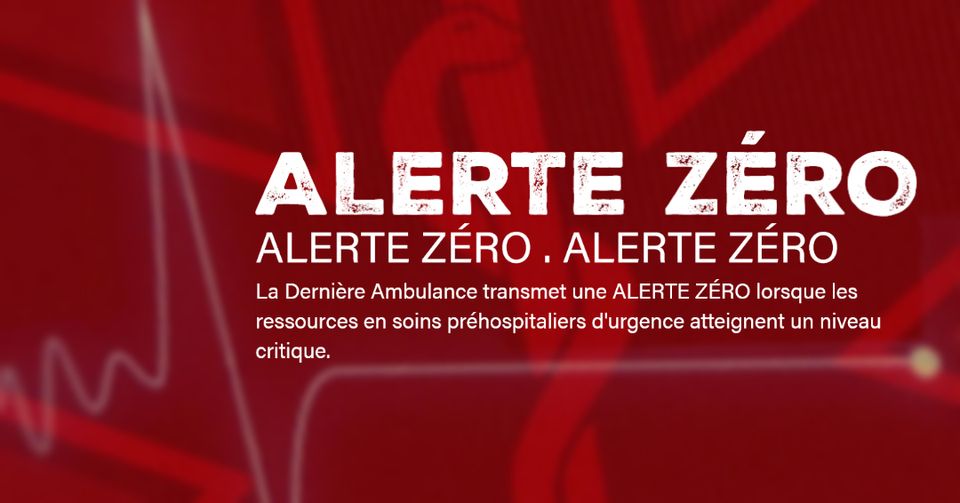 (2023-08-02)

Voici nos critères pour émettre une ALERTE ZÉRO :

Cela signifie que les ressources de soins préhospitaliers d'urgence sont à un niveau critique :
- lorsqu'il n'y a pas d'ambulances disponibles pour répondre aux appels,
- lorsqu'il y a des appels d'urgence en attente d'affectation,
- lorsque le système n'est plus en mesure d'affecter des paramédics pour répondre.

Maintenant que vous savez, faites-nous savoir... ce qui se passe dans votre zone de réponse.
---
Here are our criteria for issuing a ZERO ALERT :
This means that pre-hospital emergency care resources are at a critical level:
- when there are no ambulances available to respond to calls,
- when there are emergency calls awaiting assignment,
- when the system is no longer able to assign paramedics to respond.

Now that you know, let us know... what's happening in your response zone.