10-14 Accident grave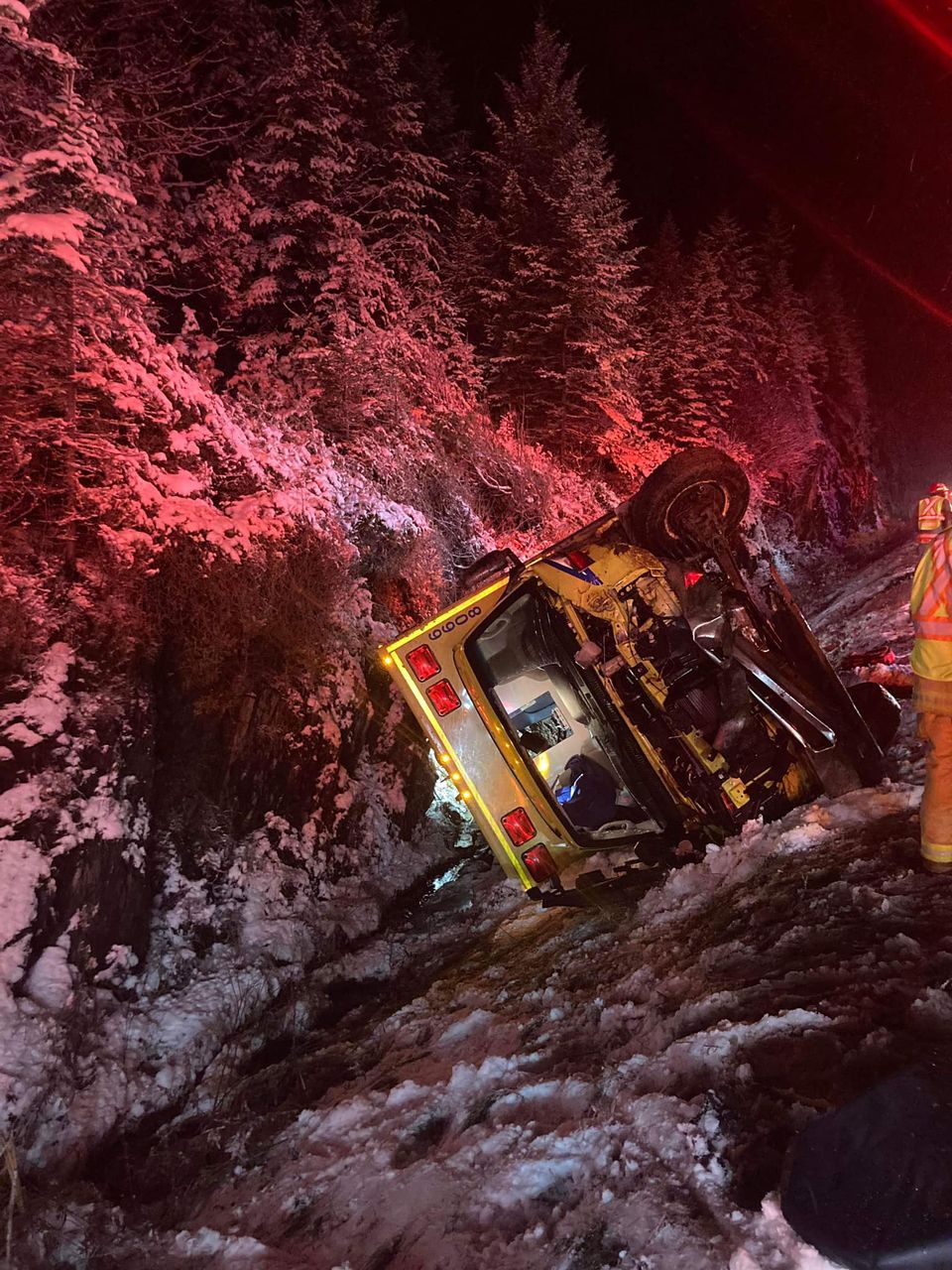 (19-11-2023)

ALERTE - Le porte-parole de la Sûreté du Québec (SQ) confirme quatre blessés graves après une accident impliquant une ambulance avec blessés sur l'autoroute 10 direction Est près du km 104,5.
La SQ rapporte que l'un des blessés souffre de blessures mettant sa vie en danger.

Tous les quatre ont été transportés au CHUS-Fleurimont. Il s'agissait d'un accident impliquant un seul véhicule. L'ambulance s'est renversée puis a heurté une paroi rocheuse à côté de l'autoroute.

La SQ confirme qu'un enquêteur sur les accidents est en route et que l'autoroute sera fermée.

Nos pensées vont à toutes les personnes impliquées dans l'accident et à tous ceux qui sont venus en aide. En espérant des nouvelles positives.

---

ALERT - The Sûreté du Québec (SQ) spokesperson confirms four serious injuries after a crash involving an accident on Autoroute 10 Eastbound near km 104.5.
The SQ reports one of the injured has life-threatening injuries.

All four were transported to the CHUS-Fleurimont. It was a single vehicle crash. The ambulance rolled over and then hit a rock face next to the highway.

The SQ confirms that an accident investigator is en route and that the highway will be closed.

Our thoughts are with everyone involved in the crash and all of those who came to their assistance. Hoping for positive news.